DEODORANT LINE 00 // 24

SUPER EFFECTIVE SUPER DELICATE 00 // 24 IT'S THE DEODORANT

WITHOUT PARABENS, MINERAL OILS, DYES, ALCOHOL
MOISTURIZING LINE 01CR

IRRENUNCIABLE !! THE TRUE MOISTURIZING COMPLEX

FOR ALL SKIN, EVEN THE MOST DELICATE
DEODORANT LINE 00 // 24
SUPER EFFECTIVE SUPER DELICATE 00 // 24 IT'S THE DEODORANT
WITHOUT PARABENS, MINERAL OILS, DYES, ALCOHOL
DISCOVER THE PRODUCTS
FAST SHIPPING
Deliveries in 24/48 hours
SECURE PAYMENTS
Credit Card, PostePay, PayPal
CUSTOMER SERVICE
We are at your disposal at +39 02 66801330
EXCLUSIVE SAMPLES
Exclusive samples on every order
YOUR FAVORITES
Discover the products of the Jeu des Garçons lines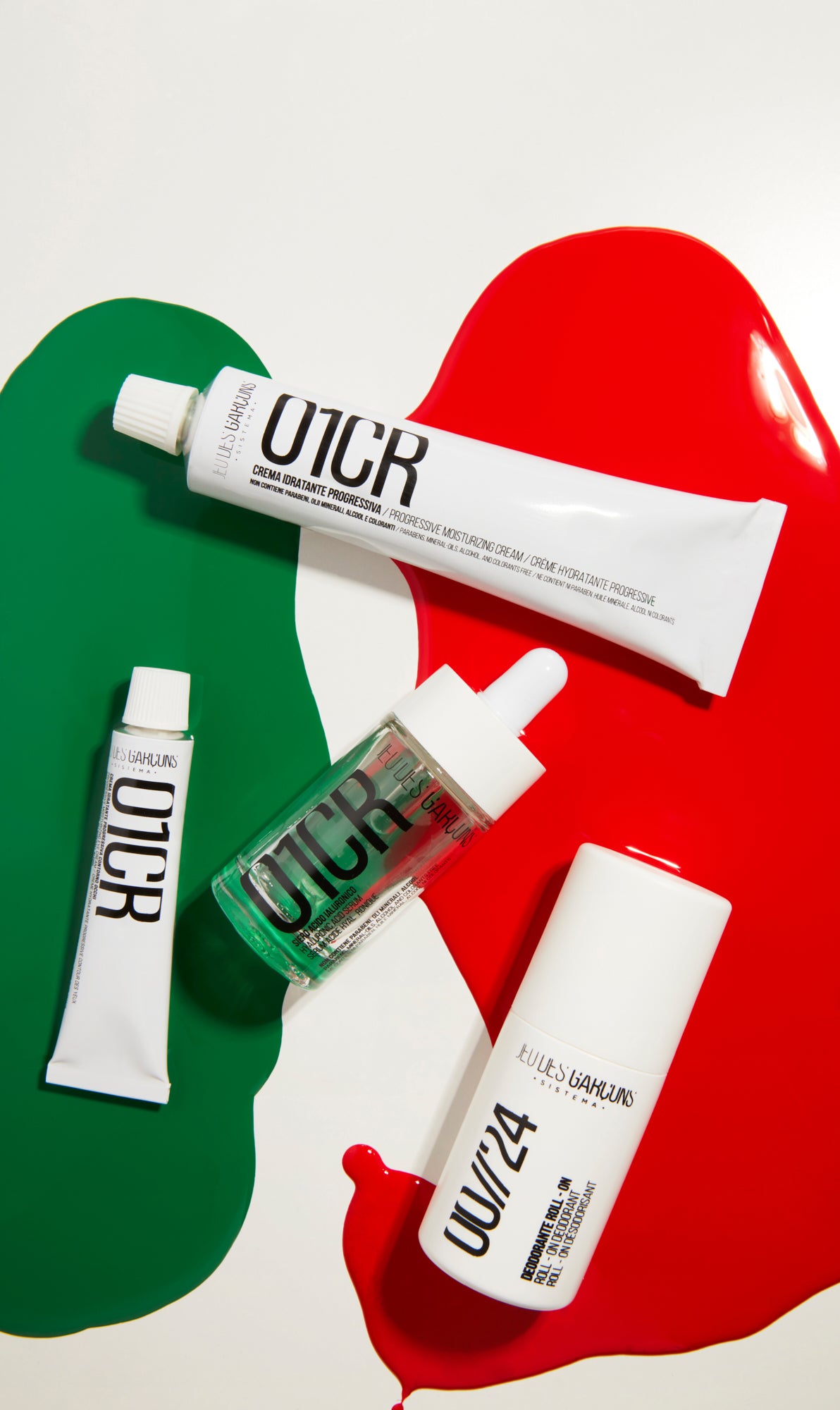 MADE IN ITALY
Research and Quality
Effective but essential products. We at Jeu des Garçons have decided to focus our attention on the choice of ingredients: our line is 100% Made in Italy and has a high concentration of active ingredients of natural origin capable of nourishing, strengthening and supporting all skin types. . Jeu des Garçons products do not contain parabens, mineral oils, sles and sls.
FREE SHIPPING FROM 35 €. Become part of the Jeu des Garçons world and receive 20% DISCOUNT on your first order! SIGN UP
BEAUTY TIPS
News and insights from the Jeu des Garçons team
Bags and dark circles around the eyes are two of the blemishes most hated by...
Read more
From the People - WHAT DO YOU SAY ABOUT OUR DEODORANTS
"All the deodorants in this line are very good and I highly recommend them. I bought this in travel size for my son who plays sports so if he carries it around, practicality and quality in mini size.
"
- Stefania F. (verified customer) - 03/12/2020
FOLLOW US IN INSTAGRAM
@jeudesgarcons
Subscribe to the Newsletter, we have reserved a 20% discount on your first order
Do not miss the news, receive discounts and promotions in preview!
& nbsp & nbsp Read the information pursuant to art. 13 of the GDPR 2016/679, I authorize the processing of my personal data for the purpose of subscribing to the newsletter.